NEIGHBOR RECOMMENDATION
"I've lived in Cranford all my life, and money has been tight; recently, my heating system would not run. I wanted someone I could trust, so my neighbor recommended Stay Cool Heating. I loved the honest service and I couldn't ask for a better price!"
- Jennifer H., Cranford, NJ 07016
Heating System Repair
Cranford Heating and Air Conditioning
Stay Cool Gets It Right the First Time!
Stay Cool Air Conditioning and Heating has been performing heating and cooling service, repair and installation in Cranford for over 25 years. With a reputation for being reliable and affordable, Stay Cool brings 25 years of experience to every project. It's this experience that ensure every heating and air conditioning system installed in every Cranford home and business, is installed properly and on budget, the first time. Whether you're installing a new heating system in your Cranford downtown business, or install a new central air system in your home Unami or Nomehgan Park, we promise an easy, affordable and stress free air conditioning and heating system installation. Trust us to heat and cool your home within your budget! Don't sign a contract until you talk to us and you will discover why Stay Cool is considered the best Cranford cooling and heating company.

Cranford Air Conditioning & Central Air
The Right AC System for your Home & Budget!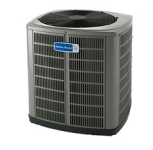 At Stay Cool AC, we will cool your home at an affordable price. We will analyze your home and make recommendations. Every estimate is accurate and is best suited for your needs and your budget! AC installations should worry free; and at Stay Cool they are, guaranteed! We will arrive on time and install your ac unit and leave your house spotless. Stay Cool prides itself on its expertise in AC in stallions for both residential and commercial uses. Plus, every AC system we install is a high efficiency unit, saving you money on your cooling bill. Besides annual service, air conditioning units often need repair. This is where Stay Cool's reliability separates us from the competition. Stay Cool will come to your home, analyze the problem, and fix it while remaining well within your budget. Cool your home effectively and efficiently with Stay Cool!


RELIABLE, GREAT PRICE
"Repeatedly frustrated by my air conditioning system constantly breaking down in my Cranford home, I found Stay Cool Air Conditioning on the Web. They were reliable, affordable, and came within the same day! Most importantly, I have had uninterrupted AC service since. THANK YOU STAY COOL!"
- John and Kate C., Cranford, NJ 07016
AC Unit Repair
Cranford Heating Repair and Installation
Heat your Home Efficiently with Stay Cool's Expertise!

With over 25 years experience servicing, repairing and installing Cranford heating systems, the experts at Stay Cool are well prepared to visit your home and analyze your home's heating system needs. We will provide you with advice, options and accurate estimates for the best possible heating system for your household, and for your wallet. Our estimates are guaranteed to be 100% accurate! Plus, we go beyond the initial installation by maintaining and servicing your heating system, furnace and hot water heater, as we understand heating system maintenance is essential to keep it running efficiently and to prevent outages. As part of your yearly service call, Stay Cool visits your home to check and clean your heater and furnace, and makes the needed adjustments. Residents have been trusting Stay Cool to heat their Cranford homes for over 25 years, you should too.

Cranford Heating and Air Conditioning
For 25 years Stay Cool Heating and Air Conditioning has been successfully installing residential and commercial heating systems and cooling systems. Our HVAC experts can recommend furnaces, heating systems, air conditioning and central air systems based on energy efficiency, need and budget. We also perform oil to gas conversions. We have experience with all brands including:
Airco
Arcoaire
Amana
American Standard
Armstrong
Burnham
Coleman
Comfortmaker
Ducane
Frigidaire
Gibson
Goodman
Heil
Lennox
Luxaire
Payne
Rheem
Ruud
Tempstar
Trane
Weatherking
York
Get Started...
If you find yourself asking, "who is the best cooling and heating company near me," then look no further than Stay Cool. For 25 years, Stay Cool, the heating and AC company has built a reputation of being reliable and affordable in the Cranford, NJ area.
Contact us by phone at 908-272-2149 or email and put the passion, reliability and expertise of Stay Cool to work for you, keeping you warm in the winter and cool in the summer.