Heating and Cooling Rebates and Tax Savings
At Stay Cool, we are work hard to assist you in saving money with manufacturer and energy rebates. With 25 years of experience, we have become experts in saving you money. Upgrading to high efficiency heating and cooling systems not only conserves natural resources, it can conserve your money. Our customers are always satisfied.
Rebates are available for both heating and air conditioning at:
Elizabethtown Gas Rebates
energySMART - Utilize this fantastic program to get hundreds of dollars back with heating rebates and ac rebates! You can receive up to $600 back when upgrading your heating system and up to $700 when installing a water heating system!
PSE&G Rebates (Residential High Efficiency Air Conditioning and Heating)
Cool and Warm Advantage Programs - These programs offer rebates in conjunction with the NJ's Clean Energy Program when you install high efficiency central air conditioners, electric heat pumps, high efficiency gas water heaters, high efficiency furnaces and boilers. People have received up to $300 cash back with furnace rebates through this NJ Clean Rebates program.
Federal Rebates
The Energy Star Program is available by the government to save you money on hundreds of dollars on appliances; including central air conditioning rebates and furnace rebates. You can receive tax breaks and tax refunds, getting you up to $300 back through when purchasing an Energy Star central ac unit! New furnace rebates are also available when you follow your states gas furnace efficiency guidelines. Government furnace rebates can save you up to $200.
NJ State Rebates
New Jersey State Rebates are available through the NJ Clean Energy Program and through the government' Energy Stars Program! These are offered through air conditioning rebates and home heating rebates.
Heating and AC Equipment Manufacturer Rebates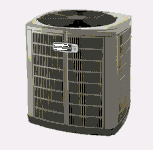 Many air conditioner and heater companies will also offer equipment rebates when you buy their products! These manufacturers include, but not limited to Bryant furnace and AC rebates, American Standard, and Carrier. With the assistance of Stay Cool AC and Heating you can purchase furnaces and air conditioning units and receive rebates up to $1,500!
We Can Help...

Our rebate experts will help you get the most in energy and manufacturer rebates and tax breaks! For years, Stay Cool has been assisting customers in receiving the maximum in Elizabethtown, PSE&G and Manufacturer Rebates and Energy Tax Refunds with the purchase and installation of high efficiency air conditioning and heating units.
Contact us by phone at 908-272-2149 or email and put our rebate experience to work for your family and we will ensure you get the maximum rebates and refunds..